Investors & Media
Corporate Profile
Phathom Pharmaceuticals is a biopharmaceutical company focused on developing and commercializing novel treatments for gastrointestinal (GI) diseases and disorders. We have licensed the exclusive rights in the United States, Europe, and Canada to vonoprazan, a first-in-class potassium-competitive acid blocker (PCAB).
We released topline results from three pivotal Phase 3 clinical trials for the treatment of H. pylori infection, the treatment of erosive GERD, and the treatment of symptomatic non-erosive GERD.
Phathom has assembled a team of seasoned gastrointestinal and pharmaceutical industry experts with deep expertise in developing GI therapeutics, including anti-secretory agents.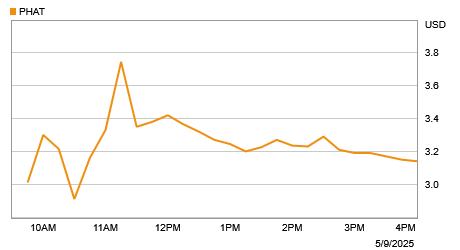 Data Provided by Refinitiv. Minimum 15 minutes delayed.
Latest Events
Sep 13, 2023 at 2:30 PM EDT
Jun 14, 2023 at 11:00 AM EDT